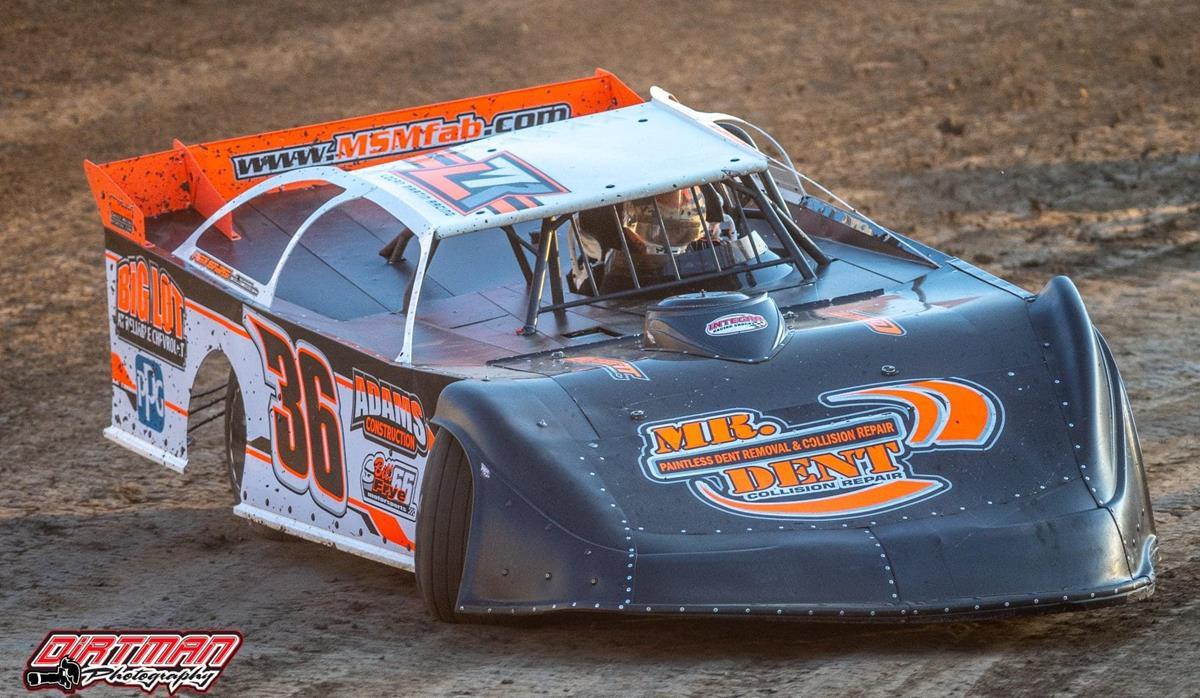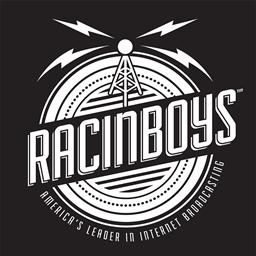 ---
Logan Martin Tops COMP Cams Super Dirt Series Opener
By Ben Shelton (Greenwood, LA) -- The COMP Cams Super Dirt Series (CCSDS) opened their 2023 season on Friday night at Boothill Speedway (Greenwood, La.) with the first round of the fourth annual Ronny Adams Memorial.
Thirteenth-starting Logan Martin led only the final lap or the 30-lap affair to claim the win. Martin's Victory Lane celebration was subdued after contact with leader, Neil Baggett in turn 2 on the final lap resulted in Martin charging to the lead and Baggett catching the wall as he slipped to an 11th-place finish.
"Just a sucky deal. I mean, we'll take the check," Martin said in Victory Lane. "Me and (Neil) Baggett, we've had run-ins in the past before. It's no excuse. It's just not even worth celebrating. ... Yeah, I mean, it's good to be here, just wish it was under better circumstances."
Dillon McCowan led the first nine circuits before contact from a lapped car collected the Top-4 runners in McCowan, Kyle Beard, Garrett Alberson, and Jonathan Davenport to draw the Mr. Dent Caution Flag. McCowan and Davenport were done for the night, while Beard and Alberson rejoined the back of the pack.
Fifth-starting Baggett inherited the lead and led until the final circuit, when contact from Martin ended his chances of a win.
In collecting his 11th-career CCSDS victory, Martin was followed across the finish line by Hunter Rasdon, Rick Rickman, Garrett Alberson, and B.J. Robinson.
Action continues on Saturday with the $10,000-to-win Ronny Adams Memorial finale for the CCSDS contingent. Factory Stocks ($500-to-win) and Limited Mods ($500-to-win) also join the night's fun.
The CCSDS weekend tire rule is an Hoosier NLMT2 or Hoosier LM20 on all four corners with a Hoosier NLMT3 or Hoosier LM30 right-rear option.
Saturday grandstand admission is $25 (ages 12-and-up) with children (ages 6-11) $10, and kids (5-and-under) free: Pit admission is $40.
The pit gate opens at 4 p.m. CT and the grandstand gate opens at 5 p.m. with hot laps at 6:15 p.m., racing action at 7 p.m.
For more information on the event, please visit www.BoothillDirt.com .
The COMP Cams Super Dirt Series is sponsored by and would like to thank all of their sponsors including- COMP Cams, Pannell Chipping, VP Racing Fuels, Mark Martin Automotive, Keyser Manufacturing, Hyperco, Weiland Metal Services, Case No. 1 Engine Oil, Fiber Tec Laser Cutting, P&W Sales, Mississippi Police Supply, Mr. Dent Paintless Dent Removal & Collision Repair, FloRacing, Tommy Surrett Trucking, NewVisionCustomShirts.com, Rocket Chassis, Midwest Sheet Metal, Black Diamond Chassis, World Racing Group, Hoosier Race Tires, Smiley's Racing Products, Dixon Road U-Pull-It, Beach Veterinarian Services, Air Power Consultants, Schoenfeld Headers, MI Truck Center, ASC Warranty, Quickcar Racing Products, Taylor Electric, DIRTcar Racing, Mid-State Golf Cars LLC, Delta Thunder Motorsports, Advanced Powder Coating, Farmer's Tree Service, Autocraft Paint & Bodyworks, Toyota, MSD, ARP, Edelbrock, MD3 Five Star Bodies, Chevrolet Performance, and MyRacePass Website & PR Services.
For the latest information on the COMP Cams Super Dirt Series presented by Lucas Oil, please visit www.COMPDirt.com .
COMP Cams Super Dirt Series – March 10, 2023
Ronny Adams Memorial
Boothill Speedway (Greenwood, La.)
Feature Results
1)Logan Martin 2)Hunter Rasdon 3)Rick Rickman 4)Garrett Alberson 5)B.J. Robinson 6)Cade Dillard 7)Billy Moyer Jr. 8)Jon Kirby 9)Morgan Bagley 10)Kyle Beard 11)Neil Baggett 12)Clayton Stuckey 13)Spencer Hughes 14)Timothy Culp, 15)Brian Rickman 16)Tyler Stevens 17)Cody Leonard 18)Dillon McCowan 19)Jonathan Davenport 20)Chris Hawkins 21)Jamie Burford, Jarret Stuckey
DNS: Mikey Kile, Patrik Daniel, Jon Mitchell, Chance Mann, Kylan Garner, Ross Farmer, Dustin Holmes, Jack Lewis, Neil Manchester, Wesley Wise, Troy Lindsey, Brandon Brzozowski, Tanner Kellick, Austin Theiss, Jayme Zidar, Joe Sheddan, Bubba Mullins
Entries: 41
Mark Martin Automotive Fast Qualifier Group A & Overall: Garrett Alberson (13.495 sec.)
Mark Martin Automotive Fast Qualifier Group B: Dillon McCowan (13.570 sec.0
Integra Shocks & Springs Heat Race #1 Winner: Garrett Alberson
P&W Sales Heat Race #2 Winner: Jonathan Davenport
VP Racing Fuels Heat Race #3 Winner: Dillon McCowan
Hoosier Tire Heat Race #4 Winner: Kyle Beard
Lap Leaders: Dillon McCowan (1-9), Neil Baggett (10-29), Logan Martin (30)
MD3 Five Star Bodies Hard Charger: Billy Moyer Jr. (17th-to-8th)
Hyperco Hot Lap Quick Time: Kyle Beard
NewVisionCustomShirts.com Pole Sitter: Garrett Alberson
COMP Cams Top Performer: Logan Martin
---
Submitted By: Kirk Elliott
Back to News