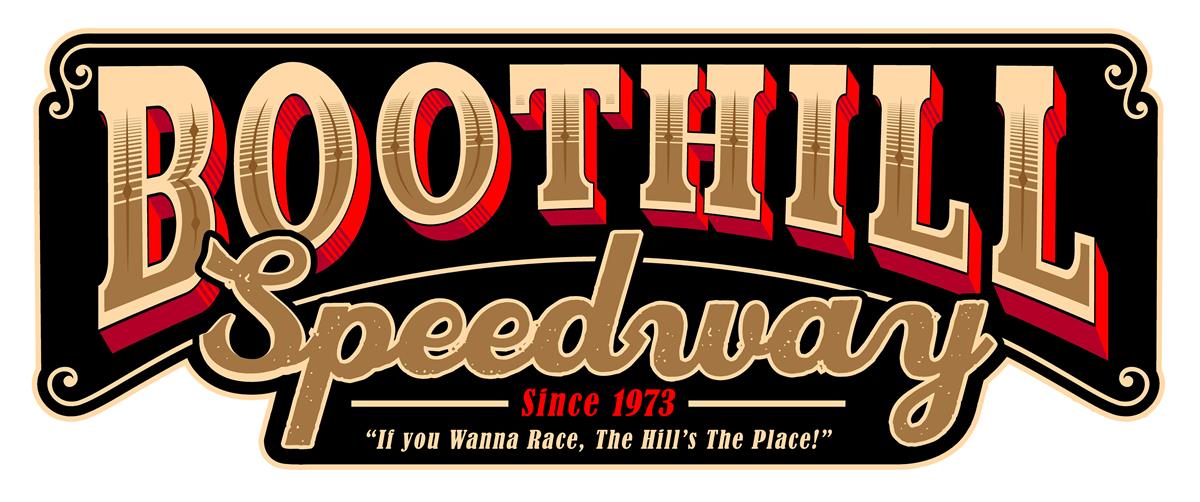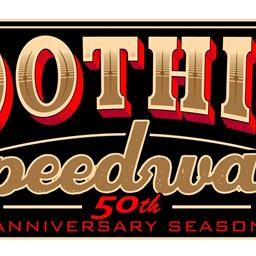 3/24/2023
Boothill Speedway
---
Bubba Jones, Ralo Pilkington new owners of historic Boothill Speedway
GREENWOOD, Louisiana (March 24, 2023) — Sabine Speedway promoter Bubba Jones and former Ark-La-Tex Speedway General Manager Ralo Pilkington have purchased the famed Boothill Speedway from property owner Tim Higgins. The announcement was made on Friday once the sale was official.
Brian Frazier had been running Boothill Speedway the past several years, yet conflicts with his busy day job prevent him from continuing in that role. Frazier and Higgins had an amicable parting, and now the dynamic duo of Jones and Pilkington will carry the torch for racers and fans in this active region.
"I'm not going to lie, it's a lot of pressure at a track with this much history," Jones said of his newest challenge. "But I get along with Ralo real well, and together, I think we can keep a good thing going. I never dreamed of being a track promoter, but once I did it a while, I found out I really enjoy the job.
"It's going to be a busy year, we have five weekends where we run on Friday night at Sabine and then on Saturday at Boothill. Next year, we'll work to avoid those conflicts. But I'm super excited about owning and running Boothill, it's a fantastic facility with a solid reputation. I'm anxious to get started."
Pilkington took over the reigns at Ark-La-Tex last year, and kept that racing surface in great condition.
"I'm super excited about taking over the reigns at Boothill," Pilkington said. "I know that Brian Frazier had a good program in place while he was here. Bubba and I will strive to keep everything going as smoothly as possible, and we have a few ideas of our own we can try to make it even better.
"I think with Bubba's background, along with my experience, we can put a good thing together. The track is so conveniently located; it's right off of I-20, and there are hotels and restaurants close to the track. It's a racy oval with great action and a solid fan base. We're focused on keeping all that in place."
Boothill Speedway is home to some of the region's biggest races, including the prestigious King of the Hill for Factory Stocks paying $10,000 to the winner, and famed Ronny Adams Memorial for Super Late Models. It's the premier oval facility in Louisiana, attended by generations of loyal race fans.
"I had a great run at Boothill, and feel we made some good progress there," Frazier said as he reflected on his years of running the storied speed plant. "We tried to give the fans a good show in three, maybe three and half hours. We didn't always make that cutoff, but we always did our best.
"I'm not concerned about the future of Boothill Speedway. I think Bubba and Ralo are going to do a great job with it. I believe most of the staff is staying in place; the drivers just won't have me hollering at them on the the radio. I'll stay involved a little helping my brother, but I'll have a lot less stress now."
Frazier also spoke to the level of commitment property owners Tim and Danielle Higgins had for the track, and how much he came to respect them during his time at the helm.
"Tim has become a good friend, it was way more than just me working for him as the property owner," Frazier added. "His devotion to enhancing the fan experience was second-to-none. He didn't hesitate to do something to the facility if it needed to be done. He always went the extra mile, year after year."
Jones and Pilkington have no plans to rock the boat right away. Frazier had a full schedule in place for 2023 and those events will be contested as planned. In the future, fans will notice gradual changes.
Fans who can't make it out to Boothill Speedway in person to catch the action can still watch Live with a subscription at RaceOnTexas.com. As the official Live stream partner for Boothill Speedway, RaceOnTexas covers every lap of every class all season long from mid-March through mid-October.
Founded in 2015, RaceOnTexas was created with the goal of providing on-demand video coverage at short tracks around South Texas. Live streaming began in 2016, and by 2020 had grown to new heights. For 2023, the company has over 450 Live shows on the schedule at tracks throughout the region.
For more information, please go to www.raceontexas.com. Next up at Boothill Speedway is the Short Track Super Series Cajun Modifieds on Saturday, April 15. To learn more, go to www.boothilldirt.com.
---
Article Credit: Phil Whipple
Submitted By: Brian Frazier
Back to News