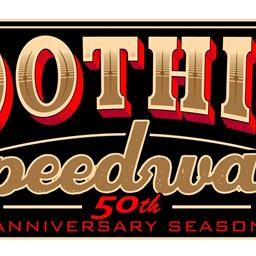 3/14/2023
Boothill Speedway
---
The 9th Annual Battle of Boothill Postponed due to Weather and Wet Grounds
GREENWOOD, LA - After evaluating the weather forecast this evening and with the additional rain fall that fell on the grounds this past Sunday after the Ronny Adams Memorial, this weekends racing activity has been postponed.
The grounds are just too wet with the forecasts calling for up to an additional 2 inches of rain on Thursday and plummeting temperatures at night on Friday and Saturday to try and get this race in this weekend. We wanted to give the forecast the opportunity to change, but we do not want to hold off any longer and create any undue hardships on the many racers and fans traveling in for this weekend's event.
It is our intention to reschedule this date for later on in 2023 once we look at the area track's schedules. We look forward to seeing everyone on April 15th with the return of the STSS Cajun Modifieds!
Back to News